Your Holiday
Experience a different kind of magic at a Disney Nature Resort located just a short drive away from Disneyland Paris.
Whether you're with family or friends, this is a truly unique holiday experience that will leave you feeling at one with nature. Explore five immersive worlds and the unforgettable experiences they provide, then relax in your home away from home in a rural retreat or an oasis of wellbeing.
You will stay four-nights at Les Villages Nature Paris in a Country Premium apartment, plus we will include park tickets to enjoy two magical days at Disneyland Paris!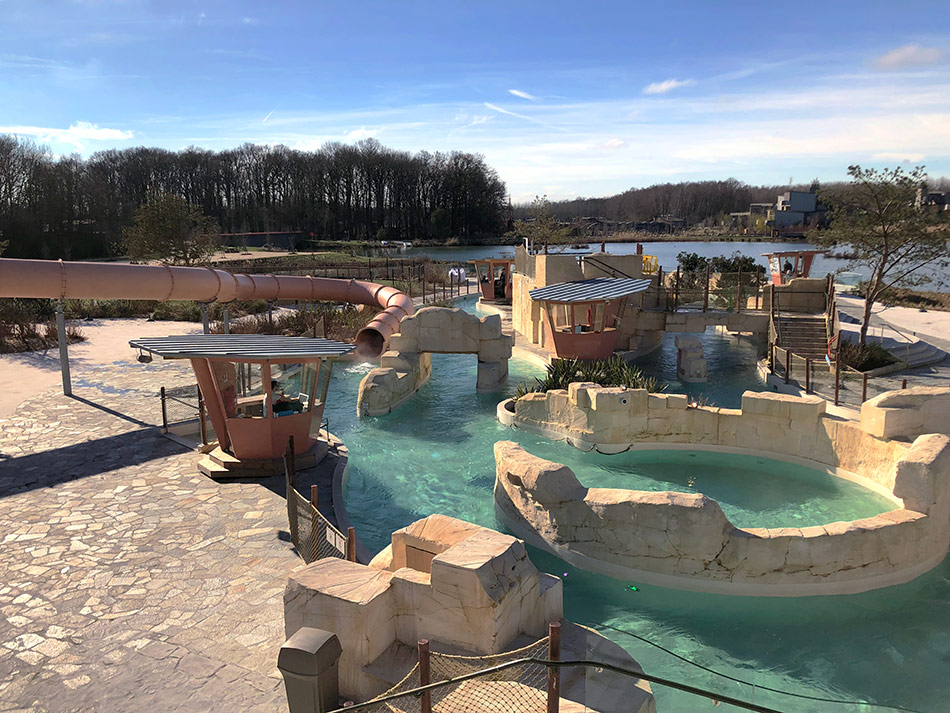 ---
Your Holiday Itinerary
Your 4-Night Holiday Itinerary
Day One (Journey to Villages Nature Paris) - Relax onboard your Executive Class coach as you journey to your Channel crossing and then onto Villages Nature. Check into your Country Premium Apartment where the remainder of the evening is at leisure.
Days Two, Three & Four (Villages Nature and Disneyland Paris) - Three full days of relaxation, exploration, activities and fun. Your days are as you wish, to spend time between Villages Nature and Disneyland Paris. Disney Parks entry tickets are included for two days and you can come and go as you please on the local "number 47" shuttle bus (2 euros per person each way) which runs every 20 minutes from before the Disney parks open until after they close. There's lots to see and do too at Villages Nature - don't miss the incredible Water Park - Aqualagon!
Day Five - This morning you'll depart from Villages Nature for the journey home.
A magical dream destination
Imagine a land where the wonderful world of Disney comes alive. Imagine a Disneyland® Park, where make believe is real. And Walt Disney Studios® Park, where the magic of Disney meets the magic of cinema.
Imagine a Disney® Village, where fun and entertainment stay open day and night. Seven Disney® Hotels, where sweet dreams come true in the very heart of the magic. Imagine you are here... In a Resort as big as imagination itself. Welcome to Disneyland® Paris. A holiday destination like no other.
The Magic is Closer than you think.
Villages Nature Paris is a joint collaboration between Center Parcs and Disneyland Paris and all our Villages Nature holidays include two days tickets to the Disney Parks.
This allows you to combine the best of this Disney Nature resort with all the magic of Disneyland Paris.
---
Getting to the Disney Parks
Getting from Villages Nature to the Disney Parks is quick and easy using Bus service number 47. With buses running every 20 minutes you have the flexibility to come and go at the times which best suit you and you won't have to wait long. It's also really cheap at just 2 euros per person each way. The journey takes little more than 20 minutes and takes you to the bus/train station at the entrance to Disneyland Paris, called Marne-la-Vallée Chessy.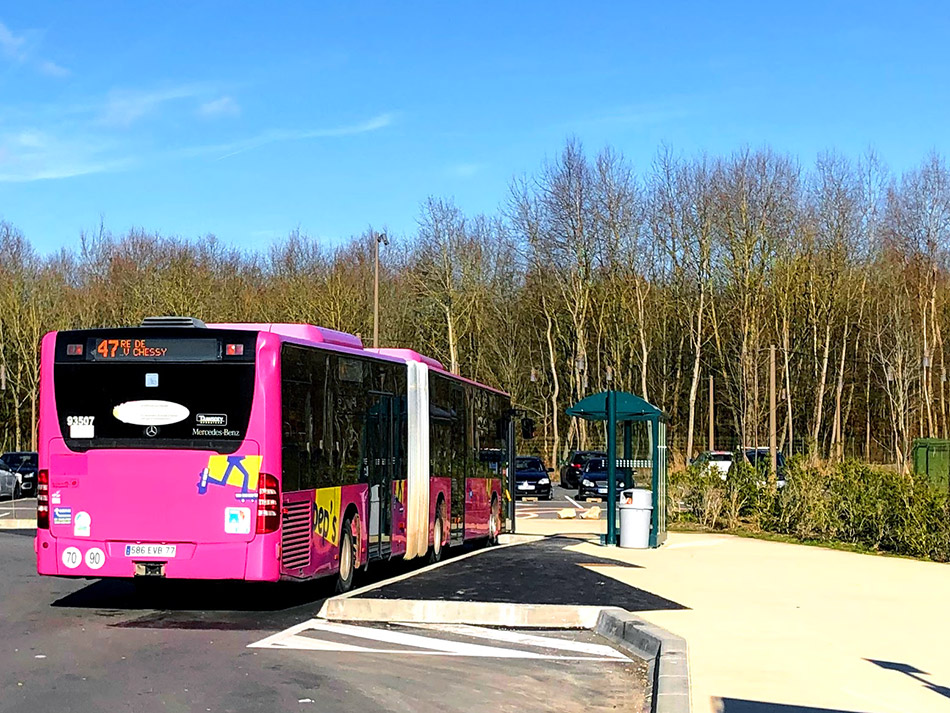 Your Accommodation
Experience a different kind of magic at a Disney Nature Resort located just a short drive away from Disneyland Paris.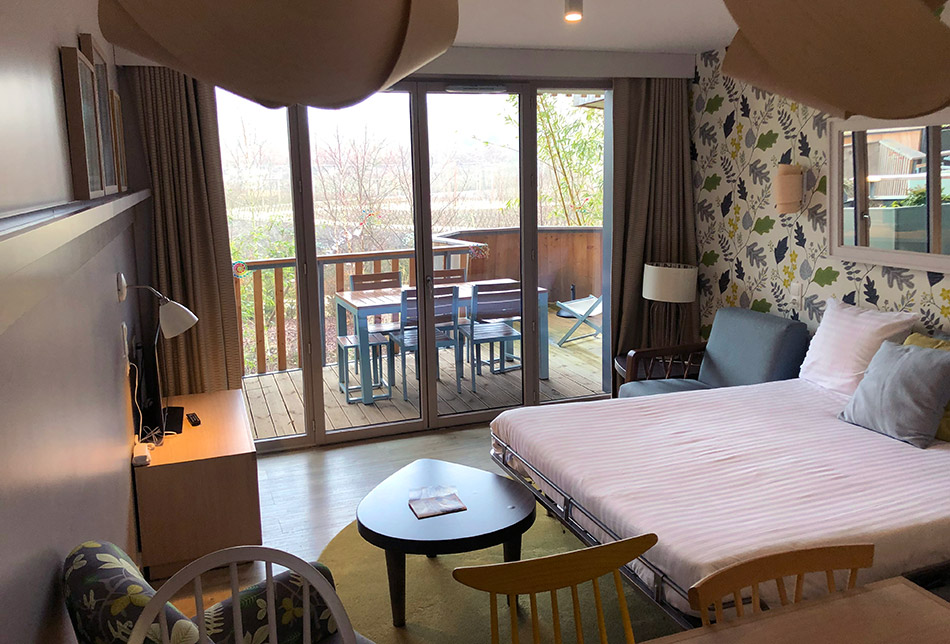 ---
Country Premium - 1 Bedroom Apartment
Sleeps up to 4 persons with 1 double bed and 1 sofa bed.
Bring the great outdoors inside for an invigorating experience inspired by the beautiful English countryside.
Bedroom
One bedroom with a queen-size bed (160x200) and a flat-screen television. Bed made on arrival.
Bathroom
Bathroom with bathtub. Separate toilet (except in accommodations for persons with limited mobility). Bath towels and hair-dryer, safe.
Living Room
Living room with television (TNT channels). Large sofa bed. Large floor-to-ceiling windows look out onto the balcony furnished with patio furniture.
Kitchen
Well-equipped open-plan kitchen: dishes, dishwasher, washing kit, microwave oven, 4-burner induction hob with hood, refrigerator, electric coffee maker, kettle, toaster, and recycling bin.
Other
Nursery equipment (1 folding bed and 1 high chair) upon request, subject to availability. Balcony with patio furniture and sunshade. 1 parking place. Accommodation without air conditioning.
Please note that the maximum occupancy of the Country Premium one-bedroom apartment is 2 adults and 2 children or 3 adults.
Activities
There are many fabulous activities you can take part in while staying at Villages Nature. Have a look at some of them, shown below.
These can be booked upon arrival.
---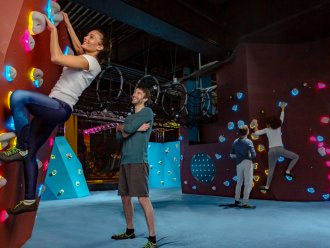 ---
Come rain or shine, our indoor Action Factory is full of activities for all ages from climbing to bowling!
You can even enjoy a snack and a drink on-site, in its delightful cafe.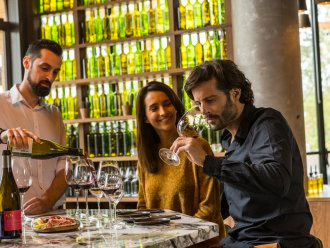 ---
From palettes of aromas to hands-on tastings, plunge into this fascinating world.
Learn wine tasting techniques, specialised vocabulary, and how to pair wines with different dishes.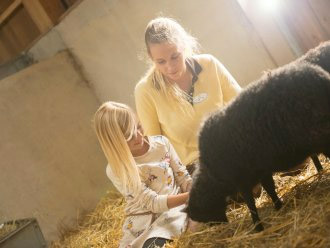 ---
Come learn how to care for and feed animals.
You can even try it for yourself. A touching moment for young and old alike.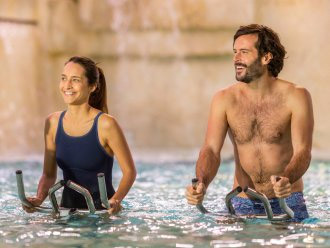 ---
Have fun pedalling underwater at different speeds, accompanied by some great music!
This is a low-impact way to sculpt and tone your body.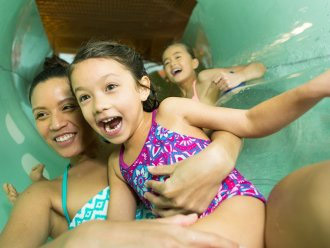 ---
Discover Aqualagon as you've never seen it before! Kitted out with a long bodyboard and a helmet and supervised by our seasoned instructors, experience the adrenaline rush and euphoria of super fast glides!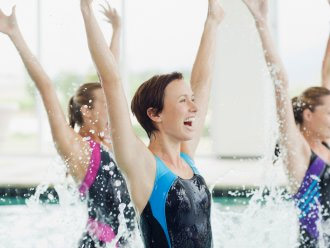 ---
You work on your physique with one of the many workouts in the water. The resistance offered by the water means you move in an effective way, with less chance of injury, allowing you to get in shape quickly.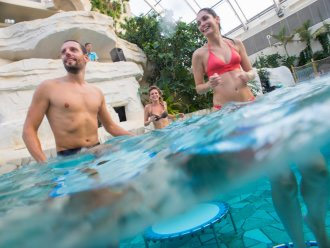 ---
Splashing in the water + bouncing on a trampoline = twice the fun! A fun and unique way to exercise.
The class is presented by an experienced trainer.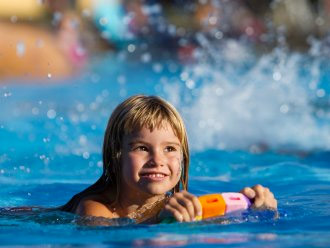 ---
A customized programme for your little ones that helps them get used to the water, gain confidence and get ready for swim lessons.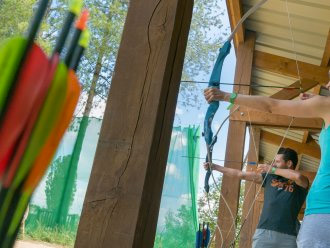 ---
Discover the subtleties of archery and hit your mark like a true Robin Hood.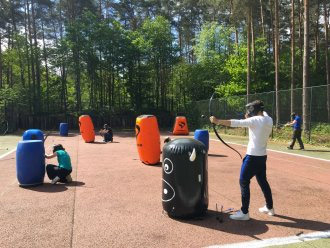 ---
Archery Tag takes the form of an archery battle. Playing face to face on a marked-out surface, each member of both sides is equipped with a bow.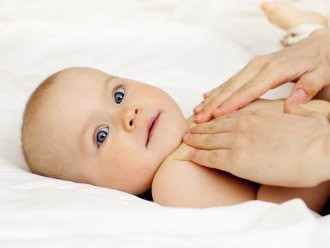 ---
Learn to enhance your baby's well-being through massage. This is an opportunity for parents to create a deeper bond with their children with guidance from our Deep Nature experts.
---
Introduce your little one to some new sensations, motor activities and socialisation in the water.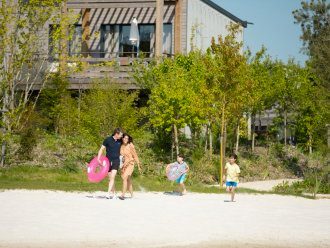 ---
Enjoy of the sun and take a swim in the sea. In short, spoil yourself and plan a relaxed day at the beach! Or go play beach volleyball.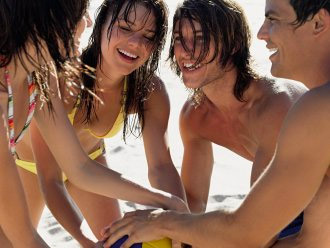 ---
Come compete in the tournaments at the natural bathing area and try your hand at beach sports like beach volleyball or beach badminton. A chance to hang out and have fun!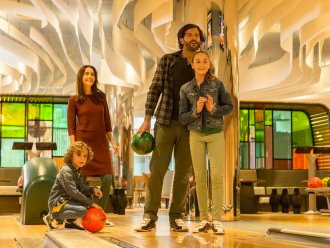 ---
Looking for a fun night out, complete with some bowling? We have just the thing! Our bowling lanes are large enough to host your games with friends or the whole family. All the lanes are also suitable for kids.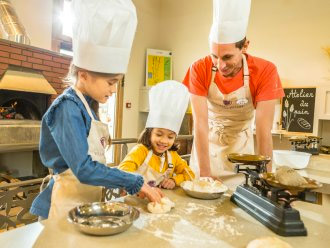 ---
Apprentice yourself to our master bakers and learn the secrets of bread making.
---
Learn with your family to design a plant wall. After the activity you'll go home with a bag of organic seeds. Also there you'll help promote the biodiversity!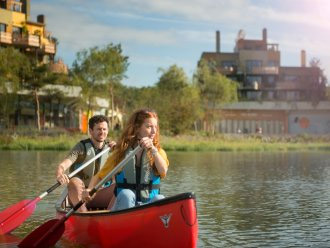 ---
During this activity, kids and their families can build their own huts in an enchanting setting. Families are encouraged to work together to build and decorate their amazing structures. Activity led by an instructor.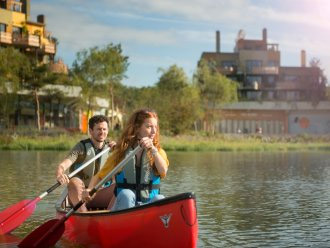 ---
After a few instructions and a little help, you'll be ready for a fantastic trip on the water. There's nothing like it for a new way of discovering the beauty of nature.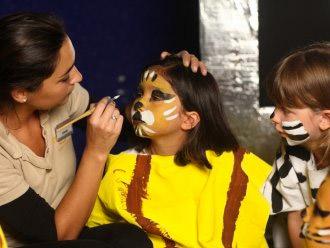 ---
During the Carnival weeks, you can expect the most entertaining and fun Carnival activities during your stay. The kids will no doubt be thrilled to have their face painted with real Carnival make-up and they can join in the lively Carnival Parade.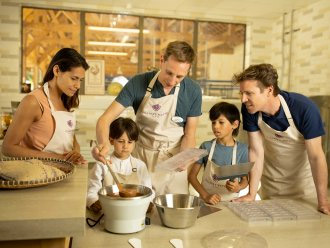 ---
It's always a good time to learn more about chocolate! Find out about the different stages in making a chocolate bar and take one home with you - unless you eat it before you get there!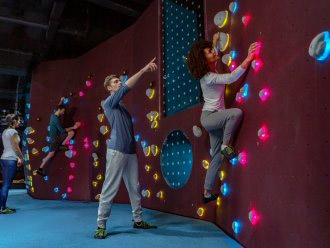 ---
A adrenaline rush to take you to new heights! At this indoor climbing paradise, there are different climbing walls for all levels. Each wall poses a unique challenge. Do you dare try?
Single supplement prices, please ask. Prices are room only. Prices based on minimum 2 adults in a room. Rooms sleep maximum of 2 adults and 2 children or 3 adults. Child prices subject to sharing a room with 2 adults. Child age is 3-11 inclusive