Witness the World's Greatest Cycle Race conclude in the stunning city of Paris. We also offer plenty of opportunity for shopping, sightseeing and exploring!
A city break that combines world class cycling on the streets of Paris with sightseeing, shopping and gourmet cuisine in majestic surroundings.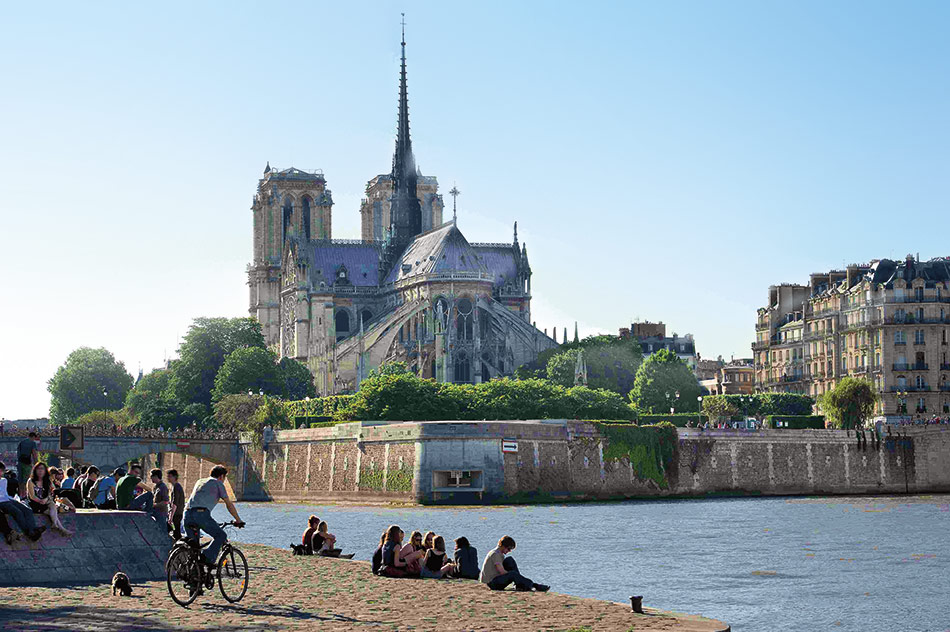 The Tour de France is the world's greatest cycle race and where better to see it than in the beautiful French capital! Join us in Paris to hopefully watch the Brits on top once again as they race along the River Seine and down the Champs Elysees.
As the survivors of the gruelling 2,000 mile Tour de France near the race's climax you will be there to soak up the finale of this world class sporting event. We will transfer you into Paris where you can locate a vantage point amongst the hundreds of thousands of colourful and animated spectators lining the streets. With the rest of your time in Paris you'll be free to explore the famous landmarks of this fascinating city.
Your Holiday Itinerary
Day One (Journey to Paris) - Sit back, relax and let us take care of you. Depart in the morning from your chosen local coach joining point as we journey to the channel crossing. Upon arrival in France, you can sit back and watch the majestic city-scape glide past as you travel to your hotel in the Greater Paris area arriving during the evening.
Day Two (Paris) - One of the most incredible, vibrant and romantic cities on Earth is today's destination. We include return coach transfers into Paris. Why not make the most of the day by choosing our optional daytime city tour and cruise, a great way to see the breath-taking landmarks of Paris from a different perspective.
Day Three (The Tour de France Finale & Paris) - Today is the highlight of your holiday! An amazing day watching the finale of the World's Greatest Cycle Race, let's cheer on our team as you'll be right in the heart of the action. We include return coach transfers into the centre of Paris.
Day Four (Paris & Home) - Sadly after breakfast it will be time to check-out of your hotel and begin our homeward journey. With time permitting, on route, you can visit the French Hypermarket or a discounted drinks warehouse, before taking an afternoon channel crossing to England.
Your Hotel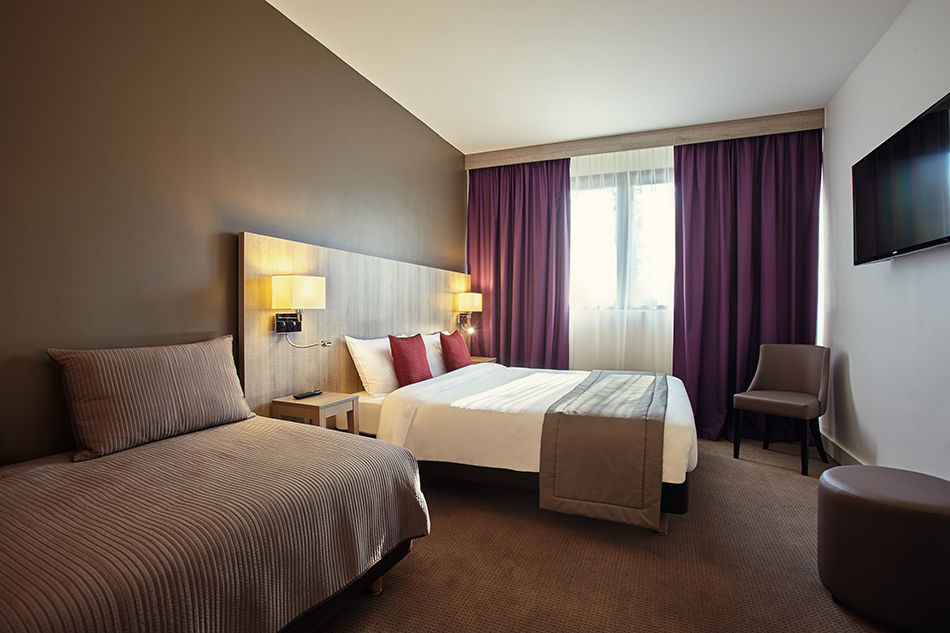 You will stay three nights at the Mercure Parly 2 hotel, or similar. Within easy coaching distance of the city centre, all hotels used have en-suite bedrooms. There is a comfortable bar where you might choose to relax on an evening and you'll enjoy a continental breakfast on each morning of your stay.
Single supplement £109.00.
Click here for information on travel insurance and deposits.