Join us for Europe's biggest flea market, selling prized antiques and knick-knacks, throughout the charming streets of Lille
Set in the very heart of Lille, over one million visitors take to the streets to browse the never-ending stalls that line 200 km of pavements throughout Lille. Scour for bargains amongst stalls selling paintings, antiques, ornaments, furniture and "junk" of every description!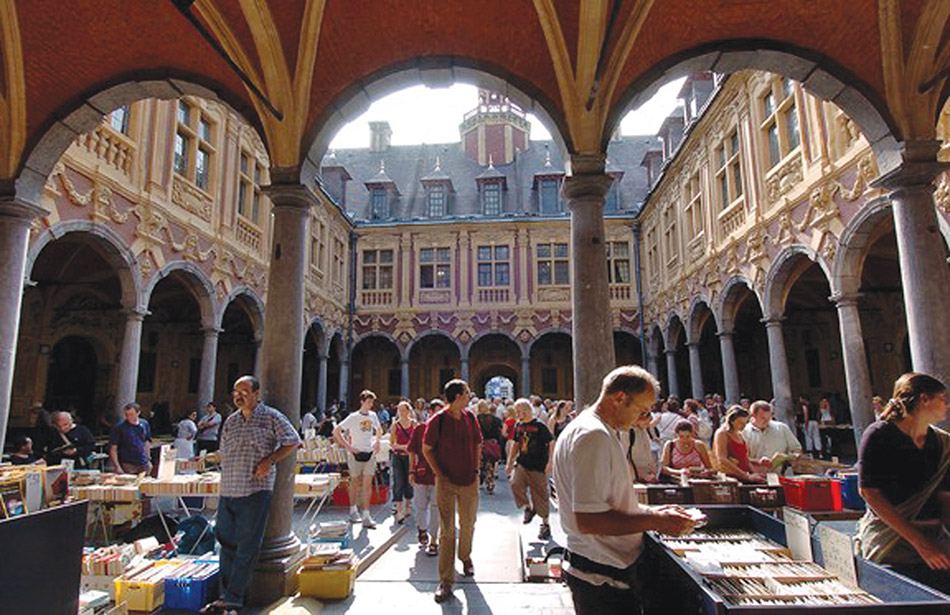 Part of the celebration is the eating of "moules-frites" – mussels and chips. Traditionally, after eating you leave your empty shells outside the stall or restaurant and the owners compete to see who has the biggest pile by the end of the fair! As well as the opportunity to spend the full day on Saturday in Lille, we will also transport you into the city on the Sunday morning of your holiday so you can enjoy further free time. Why not spend some time relaxing in the picturesque Citadelle park or enjoying the thrills of the huge funfair.
Your Holiday Itinerary
Day One - Step aboard your coach and relax as we journey to your hotel, arriving during the evening. The remainder of your day will be at leisure.
Day Two (Lille Flea Market) - Transfers into Lille for a full day at the Flea Market, returning mid-evening.
Day Three (Lille Flea Market) - After breakfast, once again we visit Lille and the Flea Market, before lunchtime departure for the journey home.
Your Hotel
Stay for two nights in a three-star hotel in the Lille area, such as or similar to, the Mercure Lille Airport. All hotels have well furnished en-suite bedrooms as well as a bar and restaurant where continental breakfast will be included on each morning of your stay.
Single supplement £89.00. Deposit £60pp. Child discount (under 12's) save £10.
Click here for information on travel insurance and deposits.