A Christmas Markets break in the medieval old town of the city Luxembourg combines with some fabulous German markets too!
Luxembourg is one of Europe's smallest countries and we believe is a must-see destination. We also take you across the border into Germany to the fabulous Christmas Markets at Trier and romantic Bernkastel-Kues deep in the beautiful Moselle Valley.
As the capital of one of Europe's smallest countries and built straddling a gorge, Luxembourg City is a truly unique Christmas market destination. Its traditional Christmas market in the Place d'Armes provides a fantastic selection of mulled wine, food and gifts.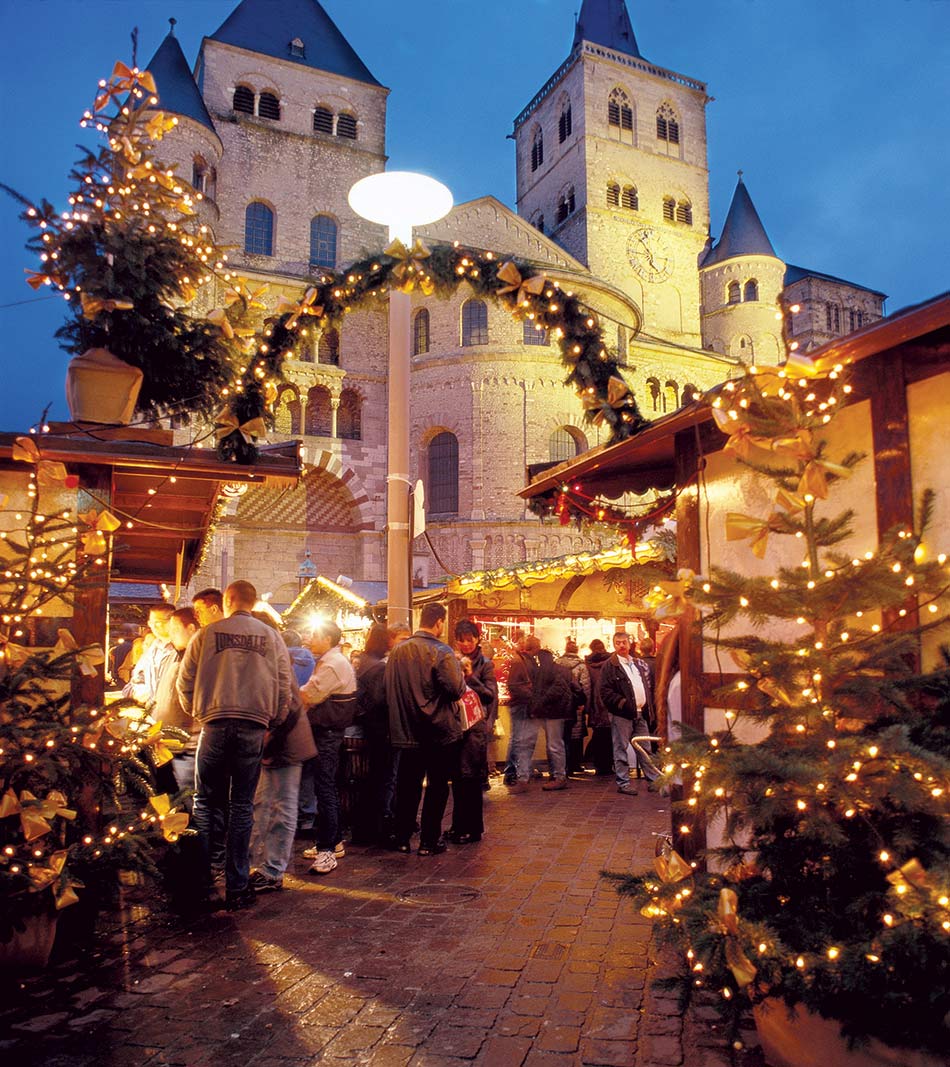 On day three, we drive into Germany's beautiful Moselle Valley and visit the romantic medieval town of Bernkastel-Kues which holds a traditional German Christmas market in its charming Old Town.
Finally, we visit the Trier Christmas Markets located on the medieval Main Market and beneath the imposing backdrop of Trier Cathedral. The compact markets have a wonderful atmosphere and boast quality stalls and entertainment. This fascinating town has a long history dating back to Roman times. Part of the charm of day two is the scenic drive through the stunning Moselle Valley past quaint villages, romantic castles and pretty river views.
Your Holiday Itinerary
Day One (Journey to Luxembourg) - Join your coach at one of our 180+ free local coach joining points and settle back in your seat and relax as we journey south-east for our short-sea channel crossing to Calais. Once we arrive in continental Europe we will continue our journey to your hotel, located within easy coaching distance of Luxembourg City.
Day Two (Luxembourg) - Included daytime visit to Luxembourg City, the capital city of the Grand Duchy of Luxembourg. It is famed for its ruins of medieval fortifications. The Old Town features some historical landmarks including the 16th century Palace of the Grand Duke and the Gothic Notre-Dame Cathedral. Each year the traditional Christmas markets in Luxembourg City turn the Place d'Armes, the Place de la Constitution and the Place de Paris into a real Christmas village. For a month, the main square of the capital is covered with small wooden huts selling traditional festive goods. Why not enjoy a glass of mulled wine and a Mettwurscht (Luxembourgish sausage) or a potato pancake. While not yet confirmed for 2019 we expect"Kneudler on Ice" to return to Place Guillame II in front of City Hall. This fabulous ice skating rink, half of which is covered, is right in the city centre. You can rent skates or just enjoy the open spectator area, which is heated and there is also a food court selling hot drinks and a range of speciality foods.
Day Three (Trier/Bernkastel-Kues) - Included full day excursion. Trier is a delightful German city in the Moselle wine region and located close to the Luxembourg border. It is the home of a number of well-preserved Roman structures including the Porta Nigra gate, ruins of Roman baths, an amphitheater and a stone bridge over the Moselle river. Trier Christmas market takes place among the medieval surroundings of the Hauptmarkt square, right in front of the stunning cathedral. With almost 100 wonderfully decorated wooden huts it creates an incredible festive atmosphere and offers a superb range of goods for sale. Bernkastel-Kues, famed for it's vineyards offers picture postcard views. Its narrow little street with quaint romantic houses make for a perfect setting for this medieval Christmas Market.
Day Four (Luxembourg) - Fill up on breakfast while discussing the fabulous visits from the previous couple of days. Sadly, however, all good things must come to an end and it's time to check out of your hotel and reboard your coach. Relax as we take care of you as we commence the homeward journey, returning you home full of fond memories.
Your Hotel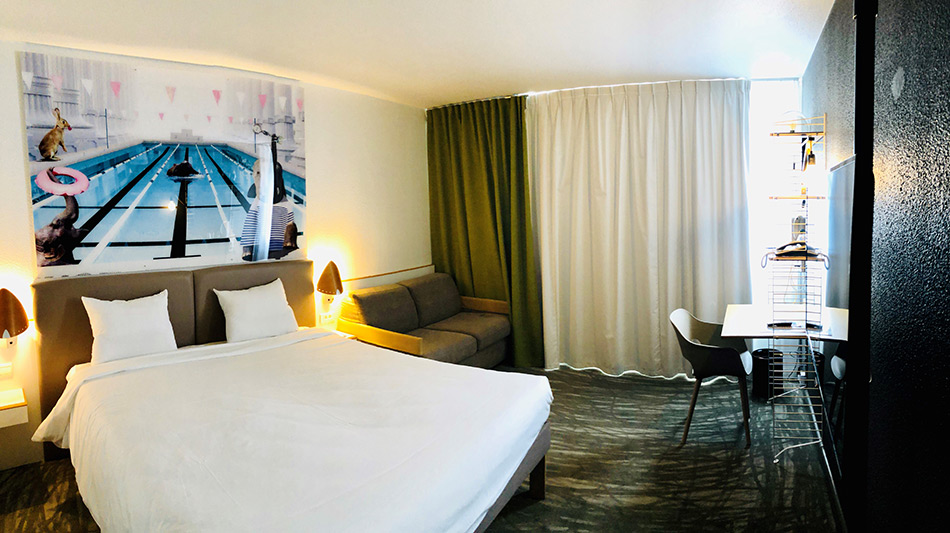 You will stay three nights at a four star hotel such as, or similar to, the Novotel Metz Hauconcourt. Your hotel will be within easy coaching distance of Luxembourg. It has a relaxing bar and restaurant where continental breakfast is served.
Single supplement £109.00. Child discount (under 12's) save £10.
Click here for information on travel insurance and deposits. Click here for information on travel insurance and deposits.