Disneyland® Hotel
Disney's ultimate 5-star family hotel located at the entrance to Disneyland® Park
Wake to a magical kingdom at your very feet
Savour the charms of yesteryear, and live it up in the unequalled style of a Victorian mansion. With Disneyland® Park right at your door, you're ready for the ultimate Disney experience. Relive the glory days of the great American railways when the finest hotels welcomed guests at the end of the line. Unforgettable!
Glide into a magical life of luxury. Just a short stroll from the gates of the Park, this majestic Victorian-inspired Hotel delivers only the finest Disney quality, service and hospitality. And you can even enjoy extra magic in the Disney Parks.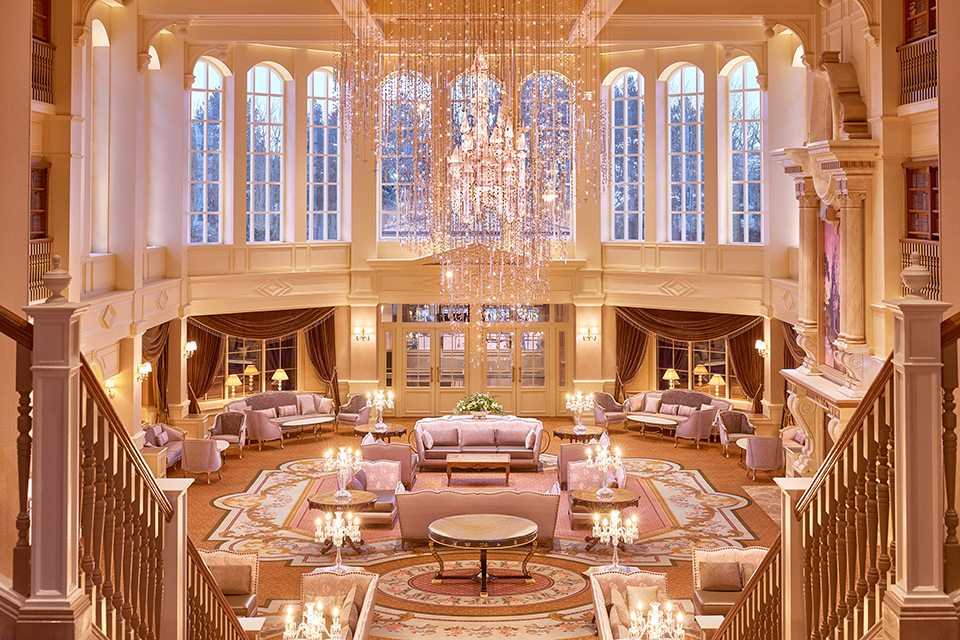 A Magical Dream Destination. Imagine a land where the wonderful world of Disney comes alive. Imagine a Disneyland® Park, where make believe is real. And Walt Disney Studios® Park, where the magic of Disney meets the magic of cinema. Imagine a Disney Village®, where fun and entertainment stay open day and night. Seven Disney Hotels®, where sweet dreams come true in the very heart of the magic. Imagine you are here... In a Resort as big as imagination itself. Welcome to Disneyland® Paris. A holiday destination like no other. The Magic is Closer than you think.
Our two and three-night stays include TWO days in the Disney Parks and our four-night stays include THREE days in the Disney Parks. All days in the Disney Parks are with Hopper tickets so you are free to move freely between both Disney Parks - Disneyland Park and Walt Disney Studios Park.
The Disneyland Hotel has so much to offer. Take a closer look below at the facilities.
Stay at the Disneyland Hotel on these tours
STAY 2 OR 3 NIGHTS
Our two or three night tour, at a choice of Disney Hotel, places you close to the action.
Includes • Travel by coach • Choose 2 or 3 nights Disney hotel stay • 2 days in the Disney Parks
STAY 4 NIGHTS
Our four night tour includes three full days in Disney and stays at a Disney Hotel.
Includes • Travel by coach • 4 nights Disney hotel stay • 3 days in the Disney Parks
Please message us for the latest dates and prices.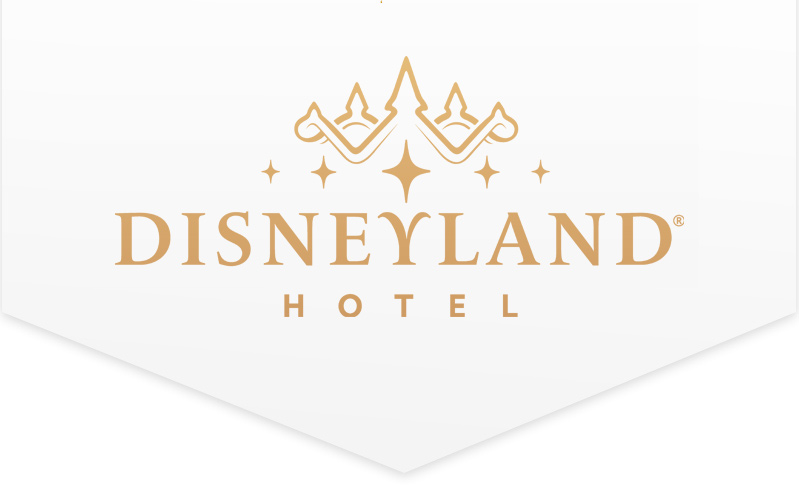 ---
Where is it?
The Disneyland Hotel is perfectly located by the entrance to the Disneyland Park.
---
The Disney difference
Enjoy the exclusive benefits of staying at a Disney® Hotel.
Extra Magic Time - Disneyland® Park up to two hours before it officially opens.
Disney Character encounters - meet Disney Characters at Disney® Hotels.
Disney quality and Cast Member service - that legendary service, 24/7.
The best locations - easy access to the Disney® Parks.