Discover the beauty and history of Edinburgh, and be amazed by the world-renowned Edinburgh Tattoo on this fabulous coach holiday to bonnie Scotland!
Join us on a three-day coach holiday to Edinburgh and witness the stunning beauty of Scotland's capital and the mesmerising performances of the Edinburgh Military Tattoo!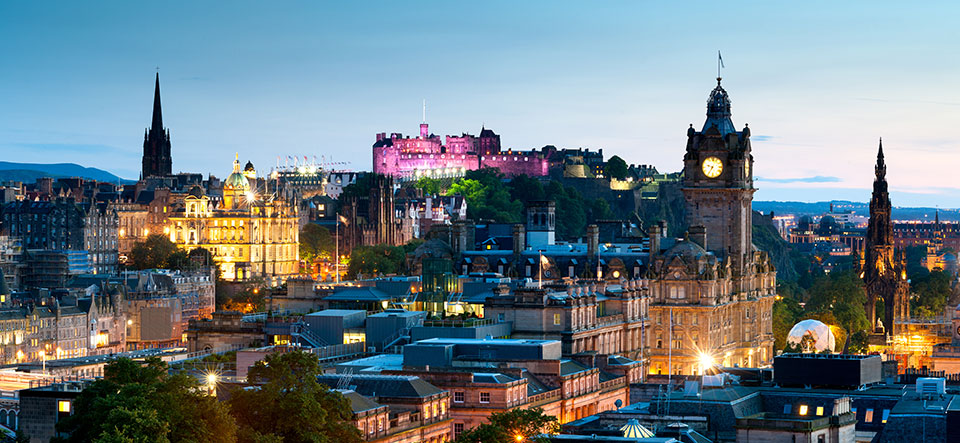 Step aboard your coach, take your reserved seat and relax as we take good care of you throughout. As the coach makes its way northwards, you will be treated to stunning views of the English countryside. Rolling hills, green fields, and quaint villages flash by the windows, providing a constant stream of beauty and tranquillity.
As the coach reaches the border of Scotland you'll be greeted by the rugged beauty of the Scottish landscape. The landscape soon becomes more dramatic, with towering peaks and deep valleys replacing the gentle hills of England.
As the coach winds its way through the countryside to your hotel you can't help but be in awe of the natural beauty that surrounds you. Upon arrival at your hotel, we have included dinner on the first evening. Relax and enjoy the remainder of the evening at leisure.
Day two is the highlight of your trip - Welcome to Edinburgh, the beautiful capital city of Scotland! After a leisurely start, we depart late morning for Edinburgh where you will spend the afternoon exploring much that Edinburgh has to offer, before spending the evening with a visit to the Edinburgh Military Tattoo.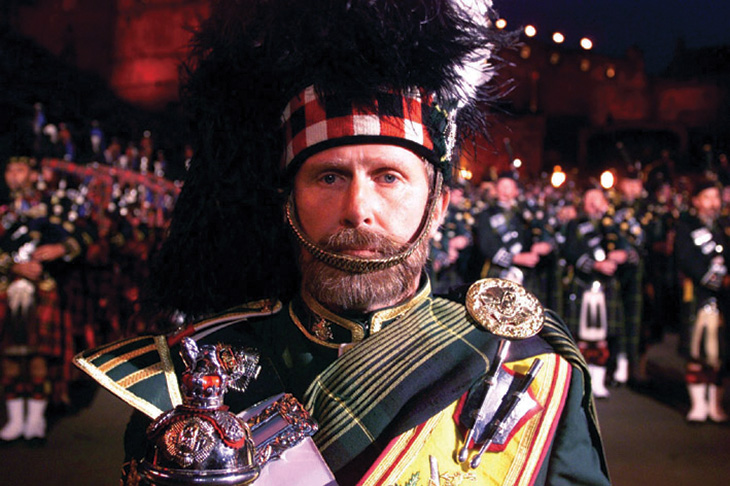 To start your time in Edinburgh, take a stroll through the historic Old Town, with its narrow mediaeval streets and towering castle. Make sure to visit the Royal Mile, which connects the castle to the Palace of Holyroodhouse. If you're a fan of history, be sure to visit the National Museum of Scotland, which houses a wide variety of artefacts and displays covering everything from ancient Egyptian mummies to modern Scottish inventions.
Why not consider a refreshments stop or an early dinner and trying some traditional Scottish cuisine at one of the city's many excellent restaurants. Then take a walk through the elegant Georgian New Town, which is known for its beautiful architecture and sophisticated atmosphere. Here, you can visit the Scottish National Gallery, which is home to an impressive collection of European art, or spend some time shopping at one of the city's many independent boutiques.
In the evening, make your way to the Edinburgh Castle for the Edinburgh Tattoo. This annual military tattoo event features performances by military bands, dancers, and other entertainers from around the world. It's a truly unique and unforgettable experience. After the Tattoo we return you to your hotel where the remainder of your evening will be spent at leisure. Perhaps chat with your fellow travellers in the hotel bar and reminisce about the wonderful and spectacular evening at the Edinburgh Military Tattoo.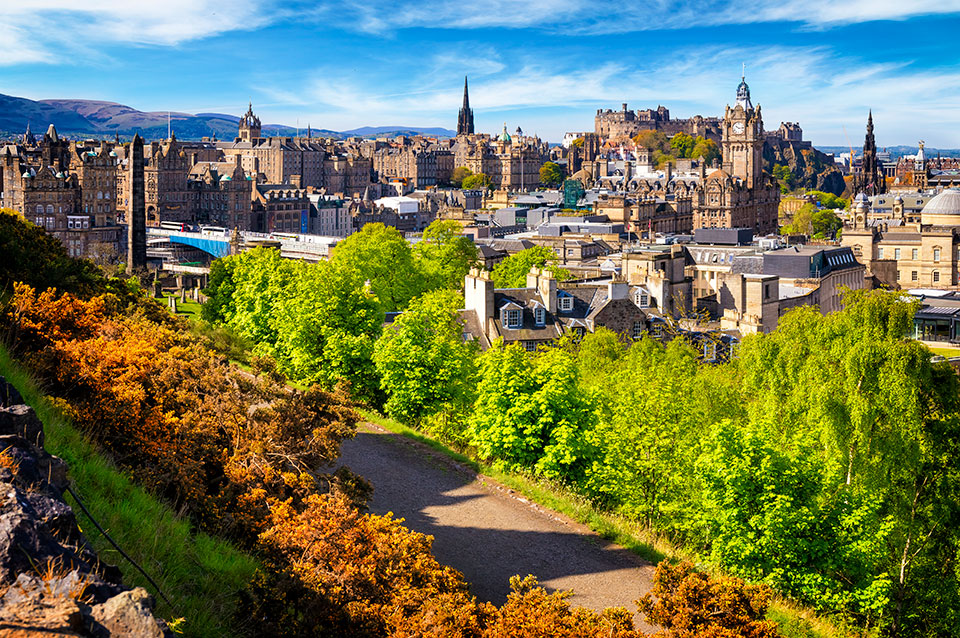 Overall, Edinburgh is a city full of history, culture, and beauty. We hope you have a fantastic day exploring all that it has to offer, and that you enjoy your evening at the Edinburgh Tattoo.
After breakfast on day three, sadly it is time to check out of your hotel and commence the journey home, full of fond memories.
Your Holiday Itinerary
Day One: Journey to Scotland. On the first day of your trip, you'll step aboard a comfortable coach at your chosen local joining point and sit back and relax as you travel to Scotland and on to your hotel. We make our way to the charming and popular Hotel Rob Roy, in Aberfoyle (or similar), well located and within easy coaching distance of Edinburgh. Upon arrival, enjoy a delicious evening meal at the hotel's on-site restaurant, where you'll be treated to a variety of mouthwatering dishes made with fresh, local ingredients.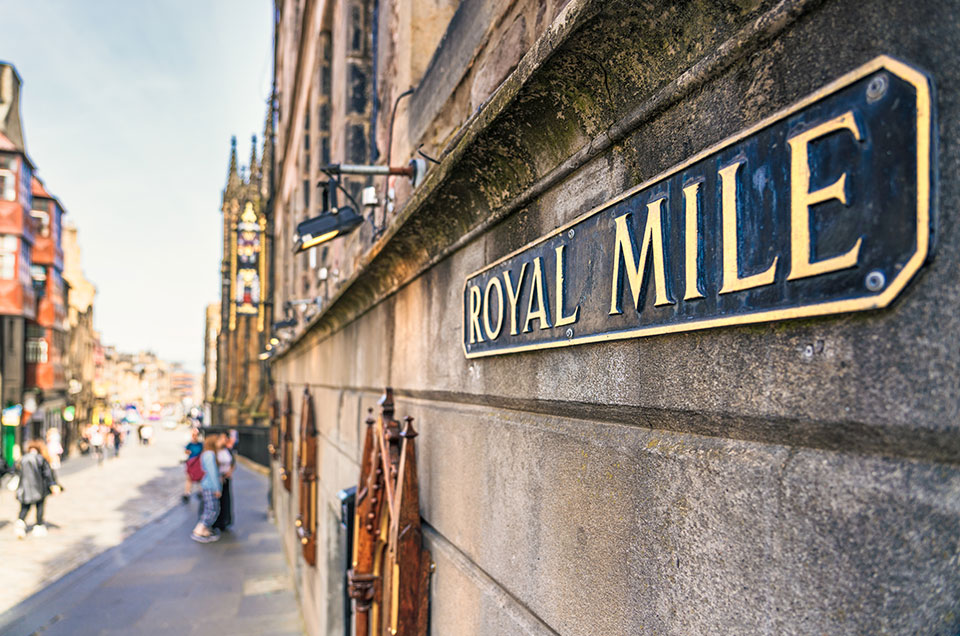 Day Two: Edinburgh/Edinburgh Military Tattoo. After a leisurely breakfast and a relaxing start to the day, you'll have the afternoon to explore Edinburgh at your own pace. Mid-to-late morning, you'll be treated to a coach transfer into the centre of the city, where you can shop, sightsee and explore this historic city.
In the evening you'll enjoy included entry to the world-renowned Edinburgh Military Tattoo. Marvel at the stunning performances and breathtaking displays of music and dance as you take in this once-in-a-lifetime event. After the show, you'll be returned to your hotel where the remainder of the evening is at leisure before a restful night's sleep.
Day Three: Scotland to home. After another leisurely breakfast, it's time to check out of the hotel and begin your journey back home. Take with you memories of a truly magical and unforgettable coach holiday in Scotland.
Your Hotel
You'll stay for two nights at the Rob Roy hotel in Aberfoyle, or similar.
The Hotel Rob Roy is a charming and welcoming three-star hotel located in the picturesque village of Aberfoyle, at the gateway to the Trossachs. Upon arriving at the hotel, guests are greeted by friendly staff who are happy to assist with any needs or questions.
The rooms at the Hotel Rob Roy are clean, comfortable, and well-appointed, with all the amenities needed for a relaxing and enjoyable stay.
On the first night of their two-night stay, guests at the Hotel Rob Roy are treated to a delicious dinner at the hotel's on-site restaurant. The menu features a variety of mouthwatering dishes made with fresh, local ingredients, sure to please any palate.
After a satisfying meal, guests can retire to their cosy rooms and get a good night's sleep. Guests are sure to have a memorable and relaxing time at this charming hotel in the heart of Aberfoyle.
Single supplement £99.00. Deposit £60 per person and balance payable 8 weeks before departure.
*Please note the walk up to the castle is very steep with some cobbles.
Click here for information on travel insurance and deposits.