Get into the holiday spirit with a trip to London's Hyde Park Winter Wonderland - featuring festive rides, shows, and attractions, the largest Christmas market in the city, and the chance to explore all the holiday cheer that London has to offer.
Come with us on a festive two-day short break holiday to London and experience the magic of the holidays at Hyde Park Winter Wonderland.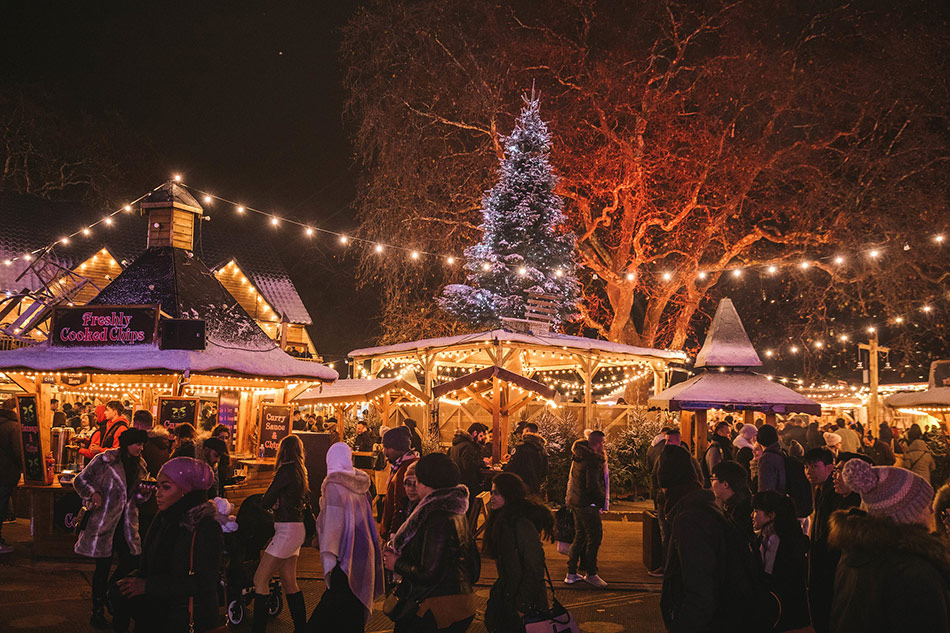 Experience the joy and wonder of Christmas at the annual Hyde Park Winter Wonderland event. This highly-anticipated annual event has become a must-attend for those looking to get into the festive spirit, and it's not hard to see why. With over 100 spectacular rides and attractions, thrilling shows, and London's largest Christmas market, there's something for everyone to enjoy. The Winter Wonderland also features a Santa Land, a variety of restaurants, cafes, and themed bars, providing plenty of opportunities to fill up on holiday cheer.
Our holiday package includes a peak period entry ticket to the Winter Wonderland, so you can stroll through the festive atmosphere and enjoy all it has to offer. You can also purchase tickets for events such as the Magical Ice Kingdom, circus shows, and more. At night, the park is transformed with thousands of sparkling lights, providing the perfect opportunity to enjoy a mulled wine or Bavarian beer and soak up the festive atmosphere.
In addition to all the excitement at the Winter Wonderland, our holiday package also includes free time in central London, where you can take in all the city's festive sights and attractions. Admire the elaborate Christmas decorations at iconic stores like Harrods, or visit popular landmarks like Hamleys, the world's oldest and largest toy shop. You can also see the festive lights on Oxford Street, or visit the Christmas markets at Southbank Centre. No matter what you choose to do, you'll have a great time in this vibrant city during the holiday season.
London is a city with so much to see and do, it's hard to know where to start. On a day spent sightseeing in the city, you could visit some of London's most iconic landmarks like Big Ben, Buckingham Palace, and the Tower of London. Or, you could take a stroll along the Thames River and take in the sights and sounds of this vibrant city.
If you're a fan of art and culture, you might want to spend your day exploring some of London's world-class museums like the British Museum, the Tate Modern, or the Natural History Museum. Or, you could visit some of the city's historic churches and cathedrals like St. Paul's Cathedral or Westminster Abbey.
If shopping is more your thing, you'll find plenty of options in London. From the high-end stores of Oxford Street and Bond Street, to the eclectic markets of Camden and Portobello Road, there's something for every taste and budget.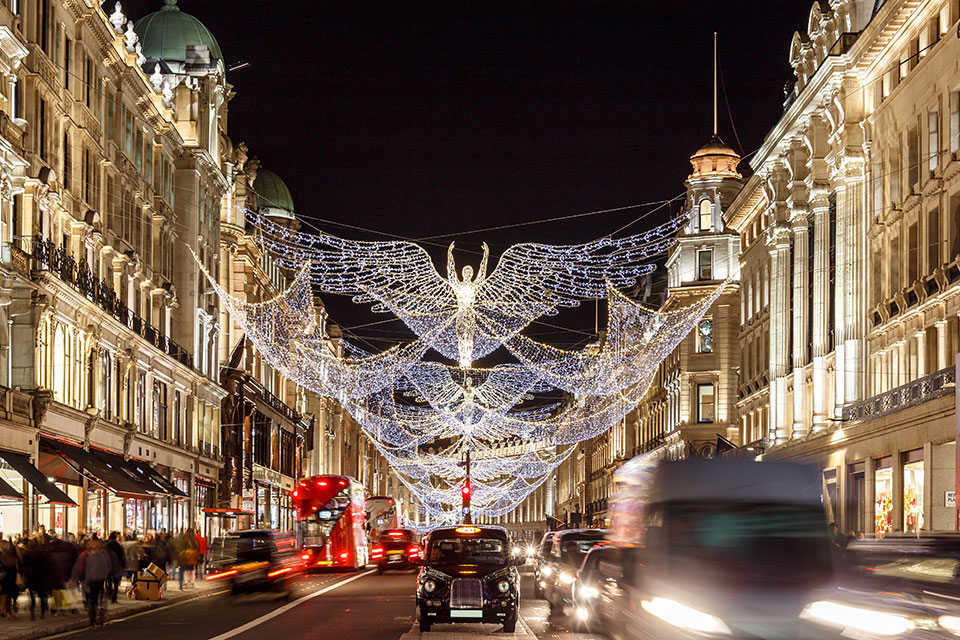 No matter how you choose to spend your day, you'll find plenty of opportunities to eat, drink, and be merry in London. The city is home to a wide variety of restaurants, cafes, and pubs, so you can refuel and rest up between activities. With so much to see and do, a day spent sightseeing in London is sure to be a memorable one.
Your Holiday Itinerary
Day One: Hyde Park Winter Wonderland and London. On the first day of your trip, you will embark on a journey to London on a comfortable coach, taking in the sights and scenery along the way. Upon arriving in the city, you will be taken to Hyde Park, home to the annual Winter Wonderland event. Here, you will have a few hours to explore the festive attractions, which include over 100 thrilling rides and attractions, London's largest Christmas market, the enchanting Ice Kingdom, and much more. In the evening, we depart for the short journey to our hotel where you will check into your hotel and have the rest of the evening to relax and unwind. Perhaps enjoy a meal or a few drinks locally.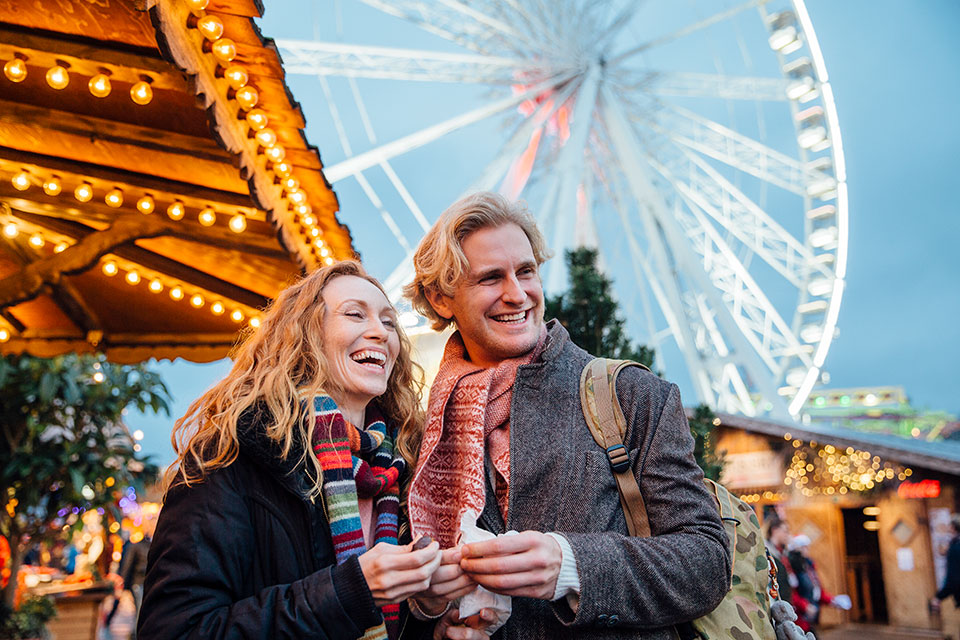 Day Two: London - shopping, sightseeing and exploring. After an included breakfast, we check-out and leave our hotel, transferring into central London. Here, you will have the opportunity to spend the day sightseeing in London at your leisure. The city is home to a wide variety of iconic landmarks, museums, and shopping destinations, so you can choose to spend your time exploring the sights that interest you most. In the late afternoon, you will begin your journey home, taking with you memories of a festive and enjoyable trip to London and Hyde Park Winter Wonderland.
Your Hotel
During your trip, you will have the opportunity to stay one-night at a comfortable hotel in the London area.
Some options may include the Ibis Styles London Ealing or similar. These hotels are conveniently located within easy reach of the city centre by coach, and all rooms come equipped with private bathrooms. In the evening, you can relax and unwind at one of the many bars and restaurants in the area, and in the morning, you will be treated to a delicious breakfast before starting your day. These hotels provide a convenient and comfortable base for your travels in London.
Single supplement £39.00. Deposit £60pp. Please note - the information for 2023 and 2024 trips is still provisional and subject to change and tickets for attractions cannot currently be pre-booked.
Click here for information on travel insurance and deposits.