Experience the enchantment of Disneyland Paris at Christmas 2024, with a five-day adventure that includes three full days in the Disney parks on Christmas Eve, Christmas Day, and Boxing Day! This special holiday package includes convenient coach transfers to and from your hotel to the Disney Parks, allowing you to focus on creating cherished memories with your loved ones.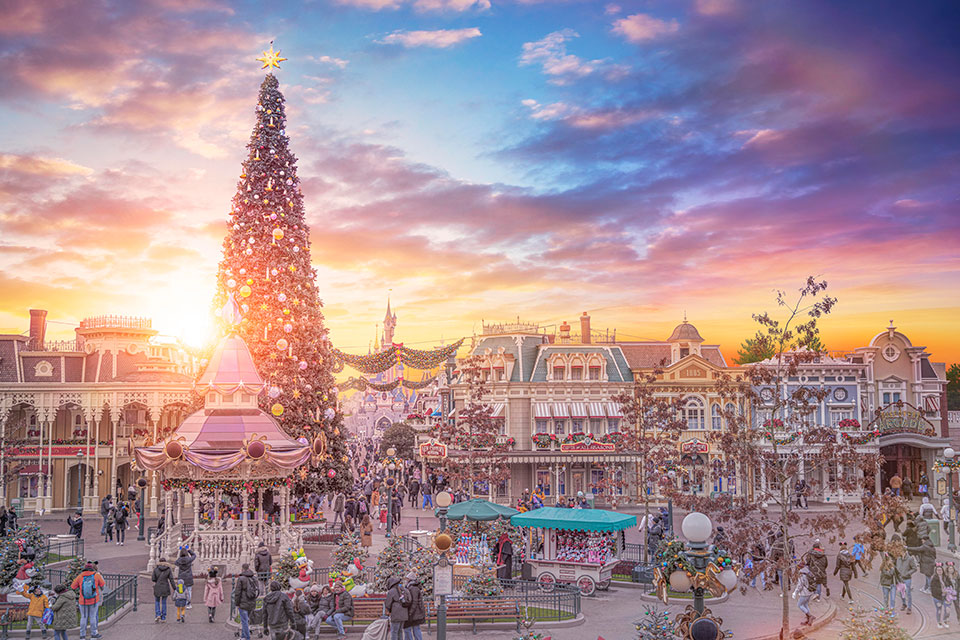 The itinerary includes access to both Disneyland Park and Walt Disney Studios Park, as well as the Disney Village, ensuring you can enjoy all the rides, attractions, and festive magic that Disneyland Paris has to offer.
On Christmas Eve (December 24th,2024) after breakfast, you'll embark on a full day of Disney magic, exploring classic attractions like It's a Small World, Pirates of the Caribbean, and the Haunted Mansion at Disneyland Park, as well as the behind-the-scenes wonders of Walt Disney Studios Park, featuring attractions like The Twilight Zone Tower of Terror and the Ratatouille ride.
Throughout your visit, you can savour delicious cuisine at various park restaurants, shop for Disney merchandise, and immerse yourself in the enchanting world of your favourite Disney characters.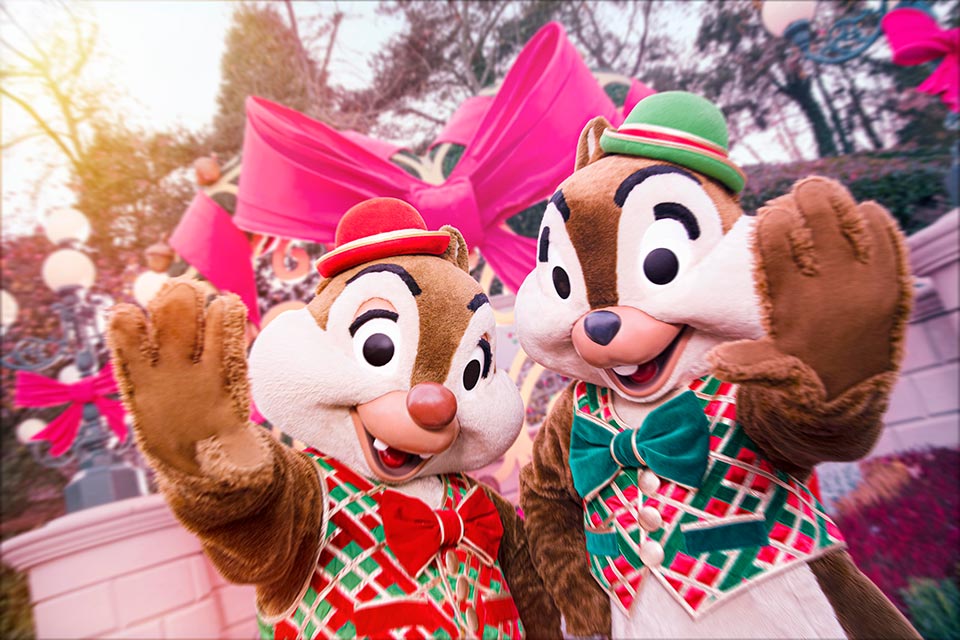 The adventure continues on Christmas Day (December 25th) with another full day of Disneyland Parks exploration concluding on December 26th with a final full day at Disneyland Paris. Explore boutiques in Disney Village for last-minute shopping and make the most of your Disney experience.
This five-day holiday on December 23rd, 2024, offers an ultimate Disney experience during the holiday season, providing three full days in the parks to create lasting memories. Come and witness the magic of Disneyland Paris during this special Christmas holiday.
Experience the Enchantment of Disney's Enchanted Christmas at Disneyland Paris! Step into a world where fairy tales come to life and holiday magic fills the air. From November to January, Disneyland Paris transforms into a winter wonderland, celebrating the most wonderful time of the year in the most enchanting way.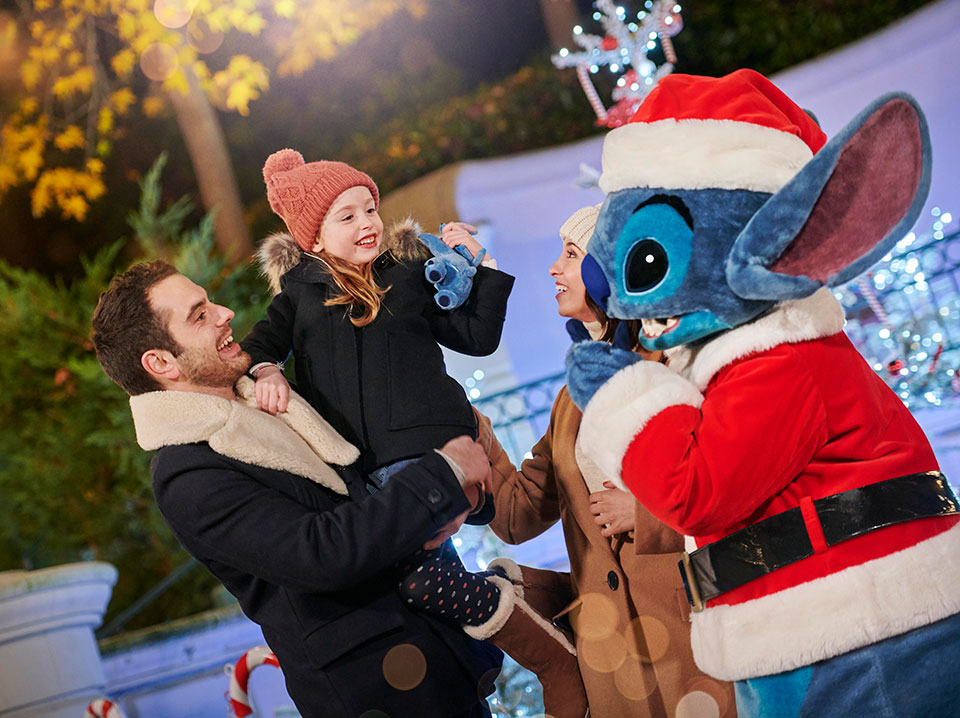 Meet Santa: Begin your journey with a warm welcome from Santa Claus himself! Share your wishes, take photos, and feel the joy of the season as you meet the jolliest of all.
Snow-Covered Main Street: As you enter the park, be prepared to be dazzled. Main Street U.S.A. is adorned with twinkling lights, festive decorations, and a sprinkling of snowflakes. The iconic Sleeping Beauty Castle is transformed into a breathtaking winter spectacle.
A Disney Christmas Parade: The magic continues with the Disney Christmas Parade. Beloved Disney Characters don their holiday best, and festive floats bring your favorite stories to life. It's a spectacle of music, dance, and holiday cheer!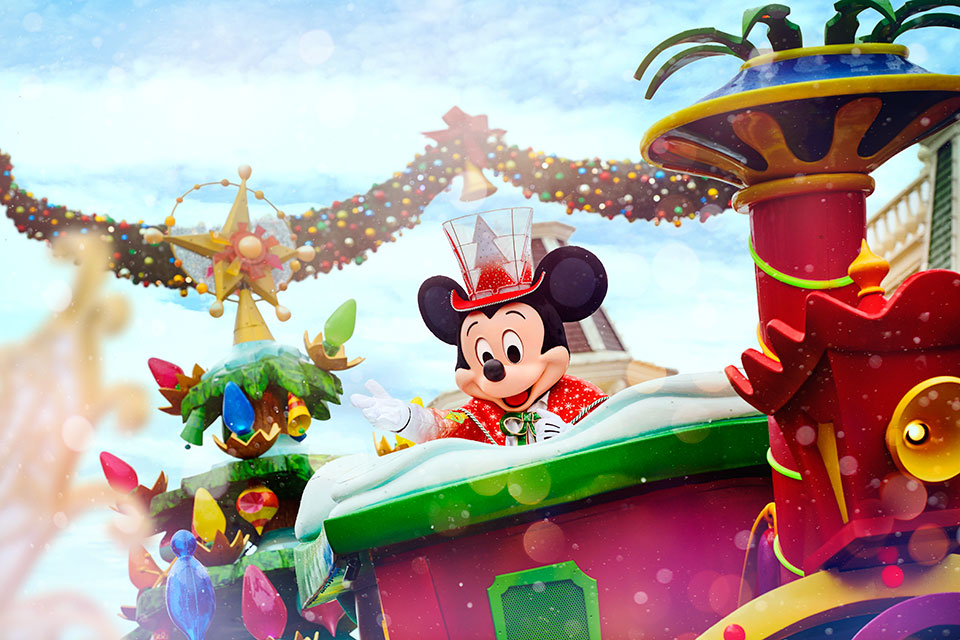 Mickey's Magical Christmas Lights: As the sun sets, don't miss Mickey's Magical Christmas Lights. Watch in awe as the towering Christmas tree on Town Square lights up with a dazzling ceremony, making the park glow with holiday spirit.
Festive Shows: Throughout the season, catch captivating holiday shows featuring your beloved Disney characters. From heartwarming tales to lively performances, there's entertainment for everyone.
Unique Shopping: Find the perfect holiday gifts at the Christmas market stalls throughout the park. From ornaments to plush toys, there's a treasure trove of Disney merchandise to discover.
Delicious Dining: Savor festive treats and hearty holiday meals at Disneyland Paris' restaurants. From gingerbread cookies to warm hot chocolate, the flavors of Christmas are all around.
Fireworks Extravaganza: End your enchanted day with a spectacular fireworks display that lights up the night sky. It's a breathtaking finale to a day filled with holiday enchantment.
Disney's Enchanted Christmas at Disneyland Paris is a celebration like no other and travelling at Christmas will make it extra special too! It's where dreams and holiday wishes come true, creating cherished memories that will warm your heart for years to come.
Come and experience the magic of the season at Disneyland Paris at Christmas time, where Christmas dreams truly do come true!
Your Holiday Itinerary
Day One - Journey to Paris. Step onboard your coach, sit back, relax, and let us take care of you as we begin our journey to Paris. You'll travel to the channel crossing and into France. As you make your way to the Greater Paris area, you'll have the opportunity to sit back and take in the beautiful cityscape. Upon arrival at your hotel, you'll have the remainder of the evening at leisure to get settled in.
Day Two (Christmas Eve) - Disneyland Paris. After enjoying an included continental breakfast at your hotel, you'll be transferred to Disneyland Paris for a full day of fun. With your included Park Hopper ticket, you'll have access to both Disneyland Park and Walt Disney Studios Park, as well as the Disney Village. Spend the day experiencing all the rides, attractions, and magic that these iconic parks have to offer.
Day Three (Christmas Day) - Disneyland Paris. Happy Christmas! Fill up on breakfast at your hotel before returning to Disneyland Paris for another day of excitement. Imagine spending Christmas Day at Disneyland Paris!! The coach will return you to your hotel in the evening.
Day Four (Boxing Day) - Disneyland Paris. After another included breakfast at the hotel, you'll have a third and final day at Disneyland Paris to enjoy all the rides, attractions, and magic that the parks have to offer. In the evening, you'll return to your hotel with our included coach transfer.
Day Five - Paris and Home. After breakfast, you'll begin your journey home, arriving back in the evening or early the next morning (in the very north). Take with you all the fond memories of your magical trip to Disneyland Paris.
Your Hotel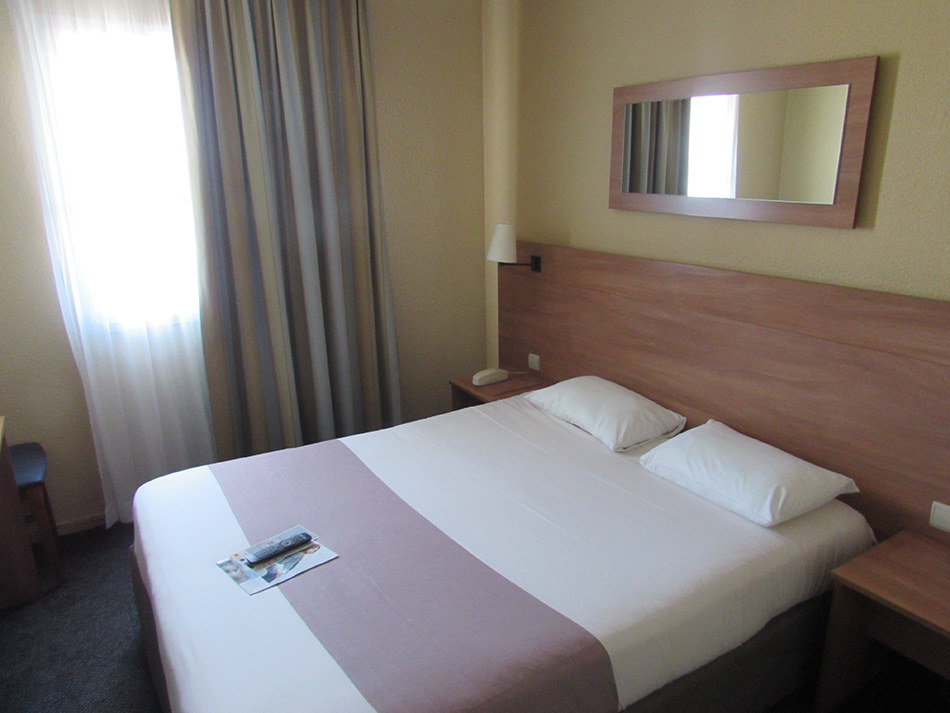 During your stay in the Greater Paris area, you will be staying at a comfortable hotel, such as the Campanile hotel in Torcy or the Ibis hotel at Noissy, both of which are located in popular suburbs of Paris, within easy coaching distance of Disneyland Paris. These hotels, or similar, offer well-furnished en-suite bedrooms, as well as a bar and restaurant where you can enjoy a continental breakfast each morning. Overall, you can expect a convenient and enjoyable stay at one of these hotels.