Here is your chance to see the King of Waltz, Andre Rieu in his Most Lavish Setting since his Schönbrunn Tour. Join us this December for Christmas with André.
Just like something from the most magical Christmas movie, from the moment you enter the concert you will be completely immersed in a lavish Christmas Winter Wonderland! You will marvel at a magnificent palace decoration and Christmas landscape, complete with snow, two ice rinks, lovely winter scenes, romantic lighting, red carpet, countless lights, 150 beautiful chandeliers and over 50 Venetian candelabras.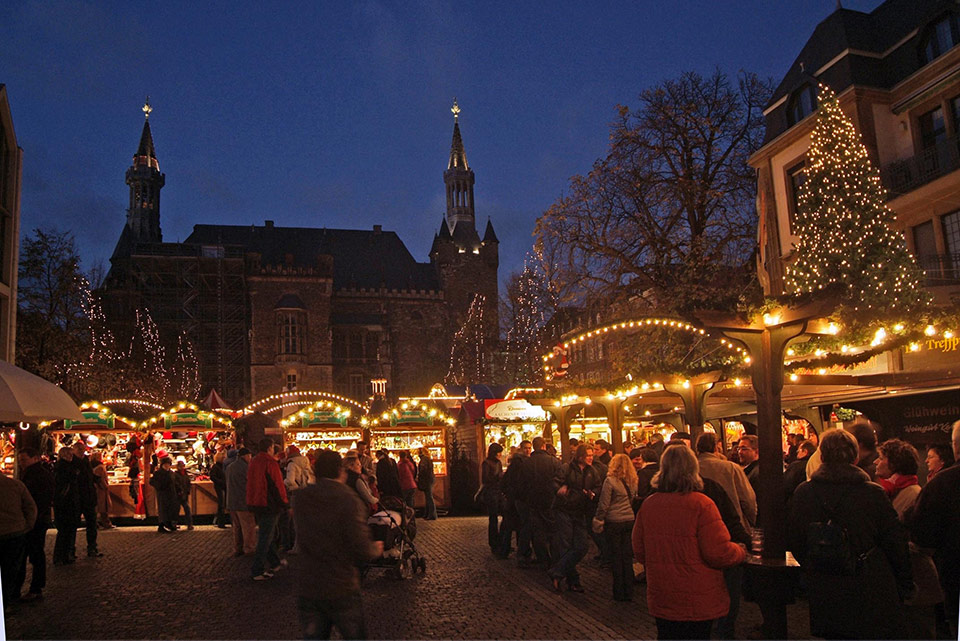 Christmas, for so many people, is the highlight of the year and this year it will be more magical than ever before! André Rieu's "Christmas with André" concerts promise you an evening you will never forget.
The highlight of this 4-day coach holiday will have you immersed in the spirit of the season while singing and dancing away to lovely Christmas carols, romantic waltzes and beautiful songs from all over the world. Classics like Jingle Bells, Oh Holy Night, Hallelujah, Ave Maria, Sleigh Ride and many, many more.
Doors to the venue will open three hours before the Christmas concert so that you can meander around the marvellous Christmas Market and enjoy delicious food and drinks (payable extra, of course!).
This trip will be hugely popular, just like the summer concerts in Maastricht, the hometown of Andre Rieu. For some, this will be the first opportunity to witness the Christmas concerts from the King of Waltz and his 60-piece Johann Strauss Orchestra since 2019.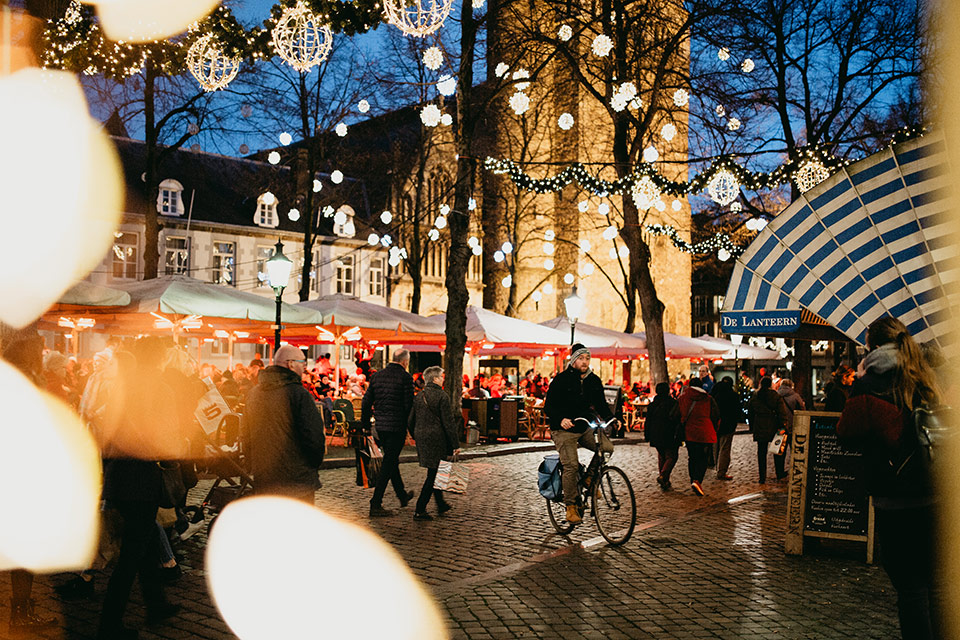 Before entering the concert at MECC Maastricht we will have some free time in central Maastricht. It is a wonderful and popular city all year round, but at Christmas, the city becomes even more special. You'll love Magical Maastricht and you can visit the Christmas market, go skating on the ice rink on Vrijthof square and see the sea of lights from the top of the Ferris wheel. Follow the 'light route' and discover Maastricht's many little alleys and characteristic squares. Or just relax and explore at your leisure.
Our fantastic four day break also gives you more time to enjoy yourself in the heart of Europe. On day three, you can spend time at your leisure or alternatively, you can join our optional excursion to two of the area's most interesting destinations (and their Christmas Markets!) - Valkenburg and Aachen. You can see the subterranean caves of Valkenburg and its Christmas Markets (entrance fees not included) and explore the stunning castle remains amongst the hilly scenery, then explore Aachen's spectacular cathedral and learn more about its rich history. You won't be disappointed in these stunning historical locations!
Your Holiday Itinerary
Day One (Journey to Belgium) - Relax on board your comfortable coach as we journey to your Hotel in Belgium/Holland from your chosen pick up point.
Day Two (Maastricht) - After a leisurely breakfast, we include coach transfers to Maastricht where you can have some free time to enjoy the Maastricht Christmas Markets. We then transfer you the short distance to MECC Maastricht for the concert. You'll have free time ahead of the concert to enjoy the events there. After the concert we will provide a return transfer to your hotel.
Day Three (Valkenburg & Aachen) - Enjoy a complimentary breakfast then spend the day at leisure, enjoy the local sights or take our optional excursion to Valkenburg and Aachen, where you can choose to experience two of the best Christmas markets in Europe.
Day Four (Belgium & Home) - Last Day! Enjoy breakfast before we depart the hotel and journey home. Time permitting we will make a short stop at a wine/beer warehouse before the return Channel crossing and onwards to your original departure point.
Your Hotel
You will stay for three nights at a three star hotel within easy coaching distance of the concert. Your comfortable hotel will offer en-suite facilities, a bar and a dining room where breakfast will be included throughout your stay.
Please note that for operational reasons, your concert may be Saturday or Sunday and days 2 and 3 will switch.
Single supplement £149.00.
Deposit £150 per person and balance payable 8 weeks before departure. Click here for information on travel insurance and deposits.